-Paul Craig Roberts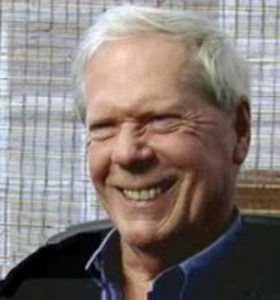 By Greg Hunter's

USAWatchdog.com
Economic expert and journalist Dr. Paul Craig Roberts thinks the recent publication of the so-called 'fake news" list recently published by the Washington Post signals a major turning point for all of the mainstream media (MSM). Dr. Roberts explains, "I think this is the death knell for the mainstream media. I think this list essentially kills the credibility of the mainstream media and certainly the Washington Post. It has demonstrated it is completely devoid of any integrity. I am a former Wall Street Journal editor, and if we had done something like that, Warren Phillips would have fired every one of us. We would have been told to get out. You can't carry on this kind of assault on people. I think this is a sign of desperation."
On why the markets haven't crashed, Dr. Roberts, who was an Assistant Treasury Secretary in the Reagan Administration, says, "The markets are all rigged. So, when you try to look at the markets in traditional ways such as price/earnings ratios, earnings growth, or sales growth or any kinds of things like this, they don't know anything because the Federal Reserve has probably the largest trading desk in the world. They can trade anything, in fact, everything, and they have no limits on their pocketbook. . . . In order for the Fed to protect the dollar, the dollar's exchange value from the massive outpouring of dollars that the Fed created to buy all the bonds, they had to stop the dollar from falling in relation to gold. So, they have to go in and sell massive amounts of gold shorts in the futures markets. This is how they knock the gold price down. . . . Unless the world runs on the dollar or unless the rest of the world abandons the dollar, I can't see anything that would bring down this house of cards. They can continue this because the Fed can create all the money it wants. There is no limit."
On the oligarchs trying to control Donald Trump with the threat of crashing the economy, Dr. Roberts contends, "The easiest thing for the oligarchs to do would be to orchestrate an economic crash, and they can do this easily because it's a house of cards held up by the Fed. If they come to the conclusion that they can't control him and he is actually a threat to them, they'll just crash the economy, and then they'll go to Trump and say hey look, you are blamed for this and on the defensive. If you want to get out of this, you have to appoint us, and we'll get you out of this. That's the sort of power that the oligarchs have over Trump. I have said from the beginning that Trump has the sort of strong will you have to have to bring change from the top down."
On holding physical gold and silver, Dr. Roberts, who holds a PhD in economics, says, "Anyone who has surplus funds should be holding gold and silver because the dollar should be reduced already to the level of toilet paper. The Federal Reserve's balance sheet has exploded. It's grown so much. So, you have this massive increase in supply of money, but not in goods and services. The reason we are not experiencing hyperinflation is not much of that money got into the economy. It went into financial assets and bid up stock prices, bond prices and real estate prices. . . . If the world turns on the dollar, the Fed is not going to be able to sustain it. Gold and silver have always been money. . . . If people don't want the currency because it's worthless, it's nice to have something to engage in trade with until some new monetary system can be formed. I think it is very reckless to abuse the dollar the way it has been abused."
Join Greg Hunter as he goes One-on-One with former Assistant Treasury Secretary Dr. Paul Craig Roberts, founder of
PaulCraigRoberts.org.
(There is much more in the in-depth video interview.)
After the Interview:
Dr. Roberts also adds, "You can be in office, but not in power. If anything is going to change, Trump has to be in power. The government has to belong to him in order to get anything done."
Dr. Roberts is a prolific writer, and you can find his articles free of charge on
PaulCraigRoberts.org.
If you are interested in buying any of Dr. Roberts' 13 books,
click here.
The oldest are at the top of the page, and the newest are at the bottom. If you want to read Dr. Roberts' satirical letter to Vladimir Putin in its entirety,
click here.
You will be glad you did. It's clever and quite funny. To make a donation to help fund PaulCraigRoberts.org
click here.
Related Posts:
Posted with permission of the author, but video withheld at the request of the author.